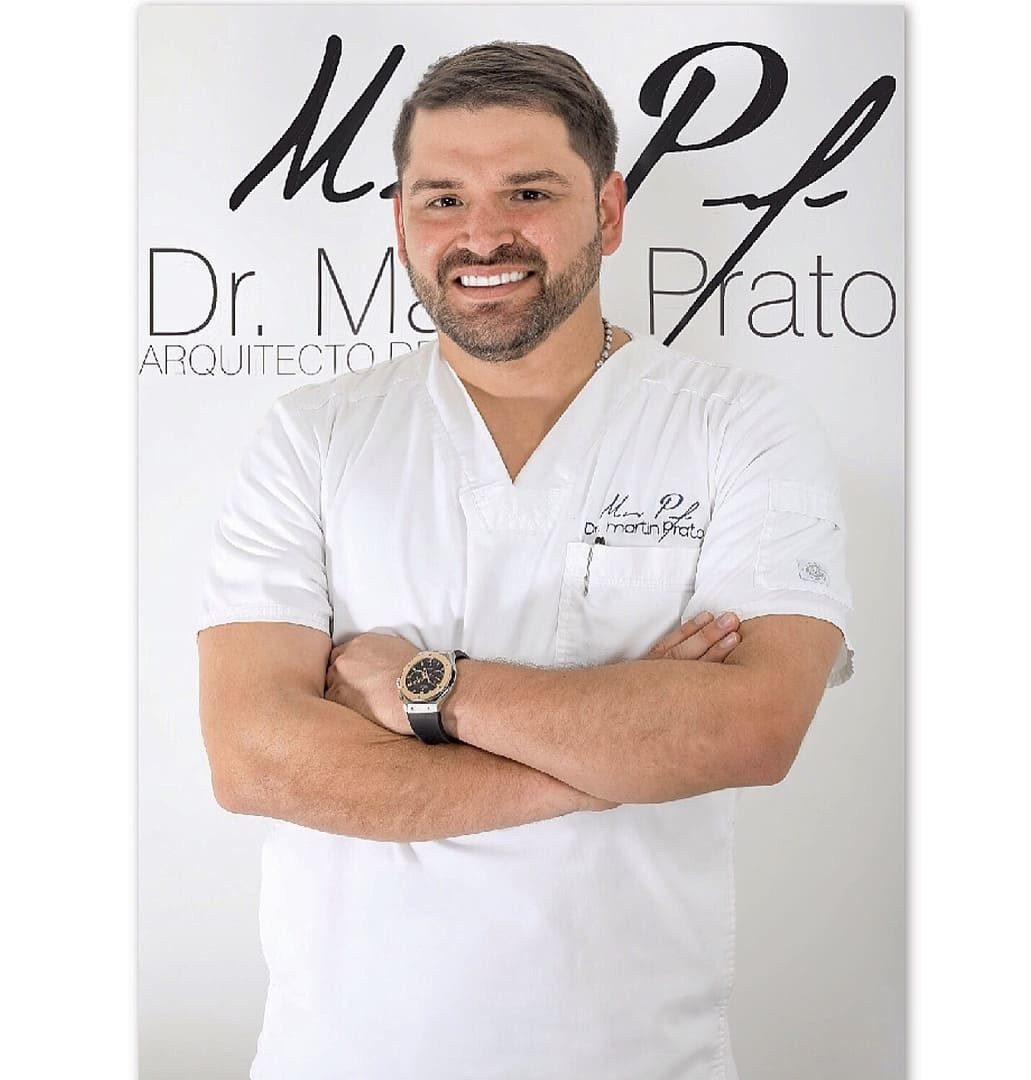 CEO OF MARTÍN PRATO ARQUITECTO DE SONRISAS SAS, born in Barrancabermeja Santander, Colombia, Dentist from the Santo Tomás university, oral rehabilitator from the CIEO military university.
The oral rehabilitator is one of the specialists in dentistry that, without a doubt, all of us will need at some point in our lives.
This specialty is dedicated to the diagnosis, treatment, and rehabilitation of our mouth through dental prostheses, to recover and/or maintain the essential oral functions, such as chewing, phonoarticulation, and aesthetics.
Being aesthetics so crucial on a day-to-day basis, we specialize in this area, meeting the needs of our patients to obtain beautiful results in just hours.
The most common treatments are the resin and porcelain smile design, the first being non-invasive, and the second a minimally invasive surgery, leaving an impressive result with different times and costs. Still, neither of them ceases to be what any person would dream for their teeth.
Trajectory...
During my career as an oral rehabilitator, I have had the opportunity to design the smiles of great artists and people of national and international entertainment, making ourselves known and highlighting us as one of the best dental clinics in Colombia, we do not say that they say it our patients who recommend us every day and make our work stand out … some will call them luck, I call it passion, because in reality since I started in dentistry, my passion has always been to do the best with each smile. After all, the happiness of a patient to see his final work and that big hug of thanks is worth everything….
20 years of experience
With 20 years of experience and a long career as an oral rehabilitator, he has made colleagues want to train us. We have given personalized and group courses, where great dental teachers have accompanied us worldwide.
"The fact that I can sow a seed and it turns into a flower share a little knowledge, and it becomes someone's smile, That is my reward … IT IS MY HAPPINESS.